Donnerstag 14 November 2019 - 17:30
Giovedì 14 novembre 2019 - Ore 17:30
Cinestar Kino in der Kulturbrauerei
TOMORROW AND THE BUTTERFLY
TOMORROW AND THE BUTTERFLY
(76', Dokumentarfilm, Italien 2019) - OmeU
Von Alessandro Soetje
Mit Davide Bollati, Matteo Thun, Maria Vittoria Mangiarotti, Vincent Stanley, Stefania Bollati, Cristina Pellizzari. Lamberto Tosi, Cristina Ronchiedi, Gianni Bollati, Silvana Bollati, Paolo Braguzzi, Matthew Fairfax, Timea Katona, Srey Mom Sao, Sok Vanndy, Brianne Chappel, Chelsey Pickthorn, Jocelyn Simone, Miriam Thom, Margherita Nicoli, Paolo Goi
FILM UND FILMGESPRÄCH
PROIEZIONE E INCONTRO
Link Online-Tickets Festival
Tomorrow and the Butterfly ist ein Spielfilm, der in sechs Geschichten über Nachhaltigkeit, Schönheit und Vielfalt aus aller Welt erzählt und wie diese Dinge mit der Geschäfts-und Ethikvision von Davide Bollati übereinstimmen. Dieser ist Vorsitzender der Davines Group, eines internationalen Schönheits-und Luxusunternehmens mit Sitz in Parma(Italien). Bollati, mit seiner vielfältigen Persönlichkeit, hat eine einzigartige, vielschichtige Sicht auf die Schönheit. "Wie kann es Schönheit ohne Nachhaltigkeit geben? Sie funktionieren gut zusammen, da man nicht die Eine ohne die Andere haben kann".
Tomorrow and The Butterfly è un lungometraggio filmato in sei vignette che racconta storie di sostenibilità, di bellezza e diversità da tutto il mondo che convergono con Davide Bollati, presidente di Davines Group - un'azienda internazionale del settore della bellezza e del lusso con sede a Parma, Italia - e con la sua visione di business e di etica del marchio.
Con la sua personalità eclettica, Bollati ha una visione della bellezza unica e poliedrica: «Come si può avere bellezza senza sostenibilità? Funzionano bene insieme perché non si può avere nessuna senza l'altra».
In Originalversion mit englischen Untertiteln
In lingua originale con sottotitoli in inglese
Eintritt/Entrata: frei/libera
Link Online-Tickets UND Komplettes Festivalprogramm
Clicca qui biglietti on line E programma completo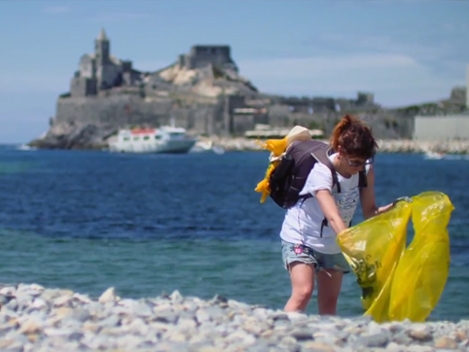 Thursday | November 14, 2019